TAP Partners
Become a Qualified Vendor &
Provide Technical Assistance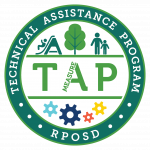 The Measure A Technical Assistance Program (TAP) provides grantmaking information, training, technical resources, and curated professional consulting services (reserved for communities in Study Areas with High or Very High Park Need).  These resources are meant to help develop new park concepts for the Measure A competitive grant categories.
Successful park projects are needed in all our communities.  It is valuable to have the active participation of the community, other infrastructure investment programs, non-profits, community-based organizations, private sector business, and mission-focused philanthropic organizations.  We encourage the active participation and collaboration with all community, public, and private entities who are interested in strengthening our parks and open space.
Navigating the District's TECHNICAL ASSISTANCE
Over $9 Million in Funding Allocated to High Park Need Areas to Further Park Project Development in Los Angeles County
The Los Angeles County Regional Park and Open Space District (RPOSD) announces the allocation of over $9 million in Measure A grant funding for technical assistance services to 30 cities and the unincorporated portion of Los Angeles County that are in high and very high park-need areas.  The funding allocation will be used to support and further park project development…
TAP will include assistance to help:
Develop park project proposals that integrate multiple public benefits such as recreation, natural habitat, trails, water, public health, workforce development, education, stormwater reuse, transit and other elements;
Develop innovative partnerships to apply for and manage Measure A competitive grants;
Overcome challenges associated with developing proposals and applying for Measure A competitive grants;
Build long-term organizational capacity.
Help TAP eligible communities compete for over $200 million in grants for:
Collaboration
RPOSD has obtained a wide range of input and collaboration with external resources. These include: Measure A Implementation Steering Committee, program advisors, private philanthropic organizations and non-profits, and other governmental agencies.  We value these relations and will work to expand these collaborations.
TAP Vendors
Qualified parkland development consultants and service providers are encouraged to submit their 'Statement of Qualifications' (SOQ) and become Qualified Vendors.  A list of Qualified Vendors will be made available to park eligible entities for their TAP professional consulting service needs.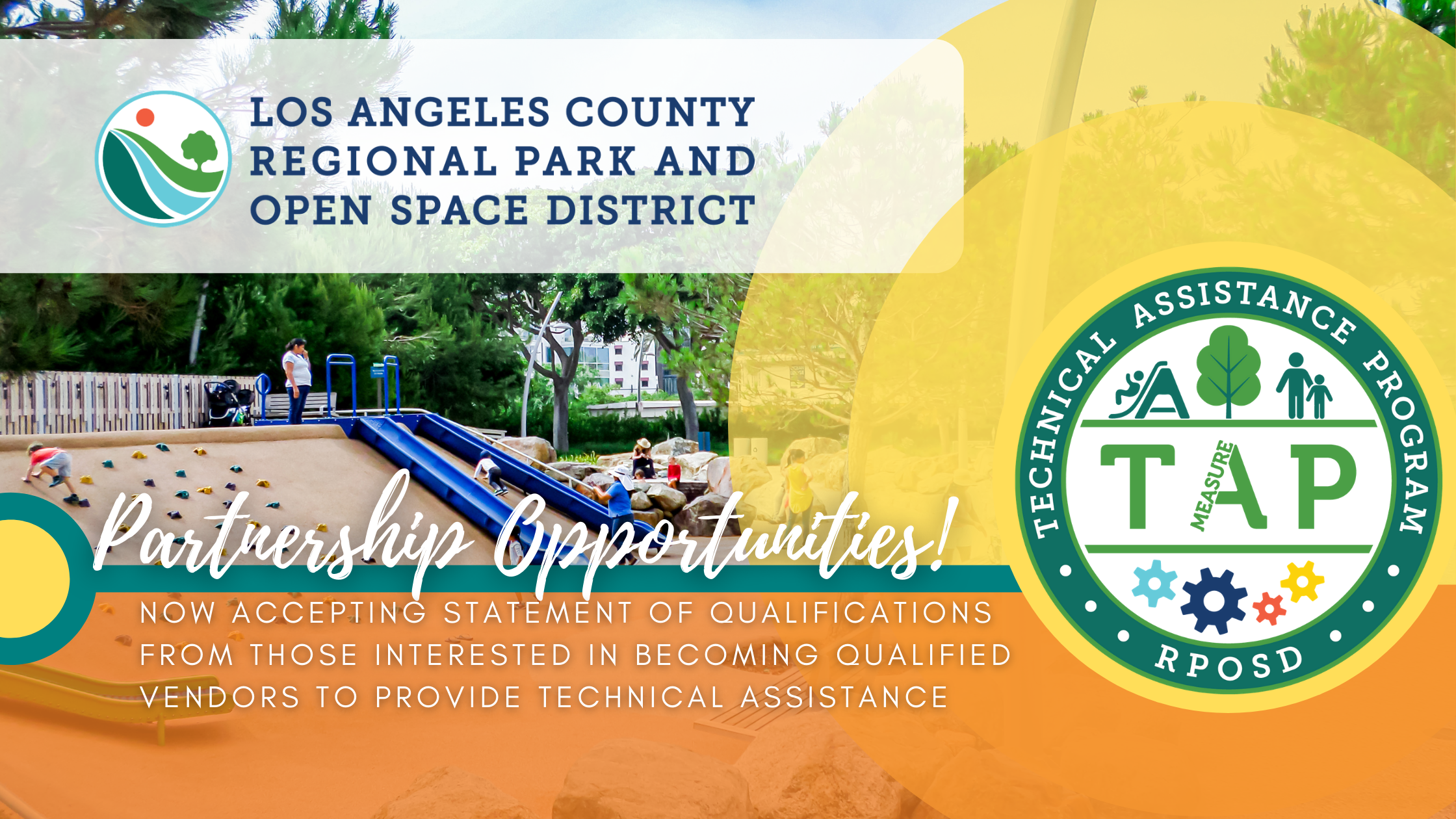 Directories
The Regional Park and Open Space District's TAP will maintain a list of Qualified Vendors for the full spectrum of skills needed to support projects across all stages of development.