NOW OPEN: TAP Request for Statement of Qualifications (RFSQ)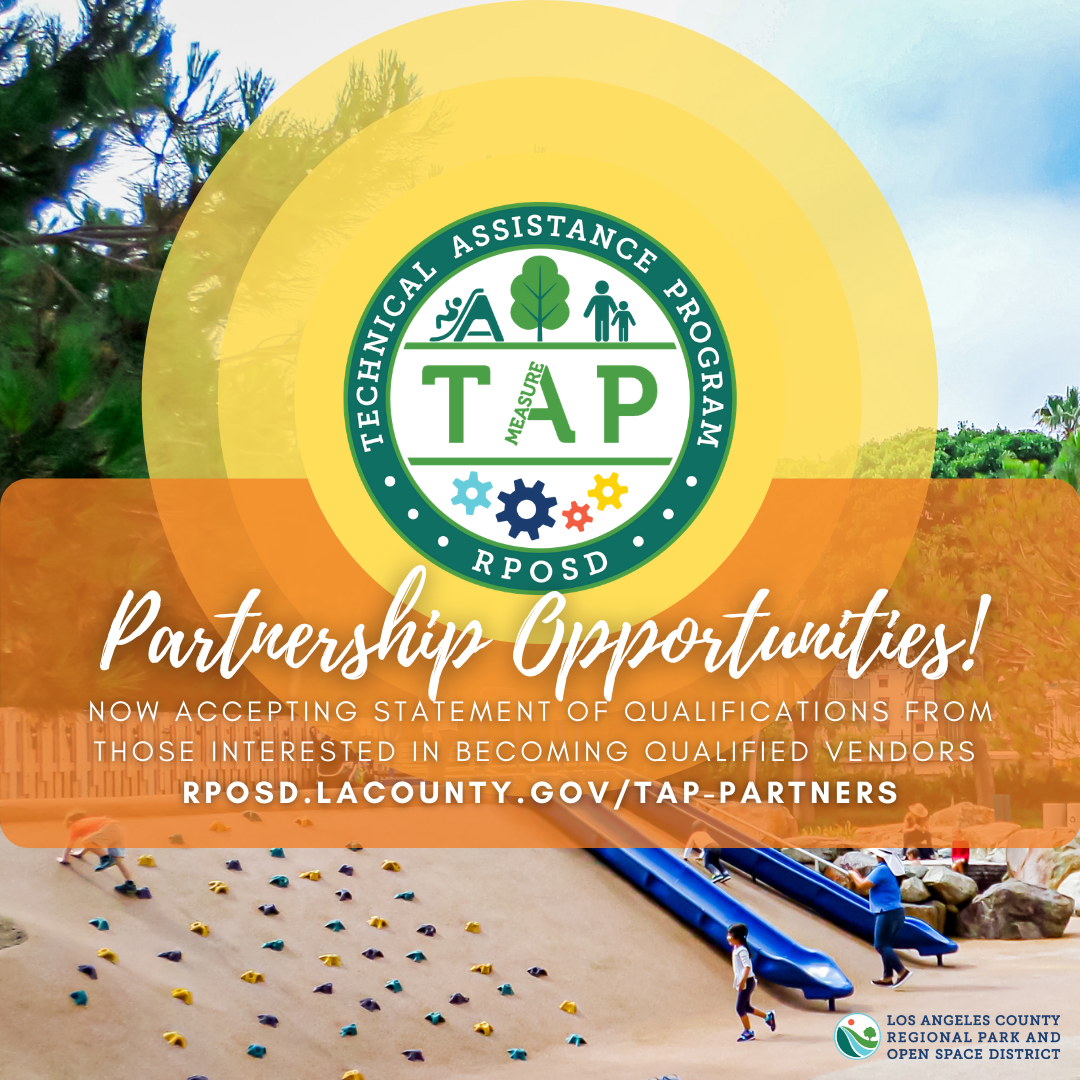 We are now accepting statement of qualifications from those interested in becoming Qualified TAP Vendors.
Qualified parkland development consultants and service providers are encouraged to submit their 'Statement of Qualifications' and become Qualified Vendors.  A list of Qualified Vendors will be made available to park eligible entities for their TAP professional consulting service needs.
Learn more about RPOSD's solicitation process as well as about the Technical Assistance Program (TAP) at the Vendor Pre-Solicitation Workshop.