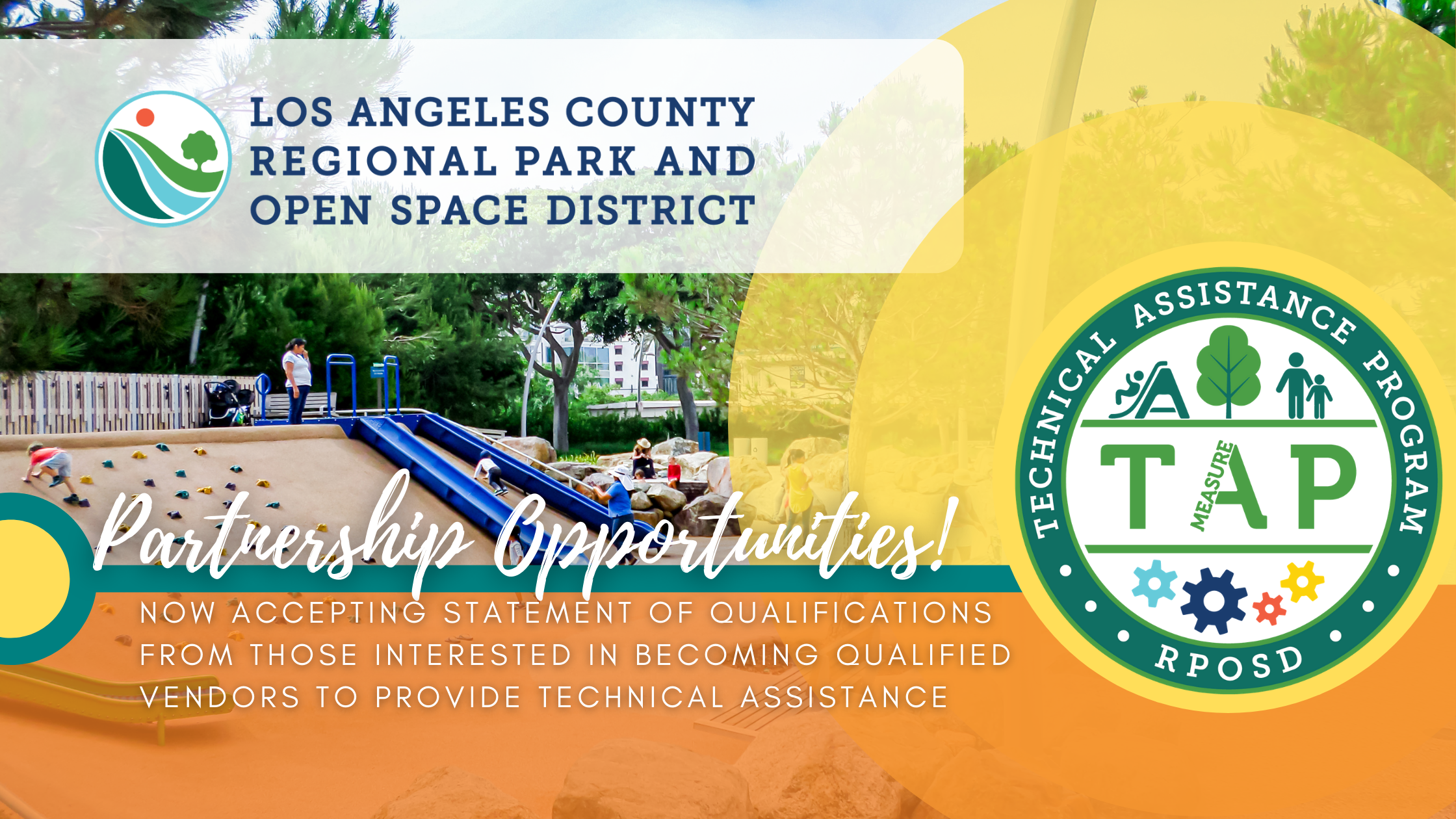 Our solicitation process for Qualified TAP Vendors starts today. We are now accepting statement of qualifications from those interested in becoming Qualified TAP Vendors and will continue to do so on a rolling basis.
RPOSD's Technical Assistance Program (TAP) is one of the key elements to address park equity included in the voter-approved Measure A. It offers information, tools, resources, consulting, and strategies to help eligible grant applicants through all stages of a project, from conceptualization, through grant initiation, grantmaking, and project completion. Business entities, community-based organizations, or individuals with adequate experience and skills who are interested in partnering with us to provide specialized consulting services to TAP eligible entities are encouraged to learn more about this open request and keep an eye out for workshops to come.
Learn more about RPOSD's solicitation process as well as about the Technical Assistance Program (TAP).